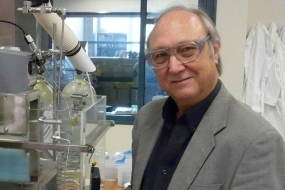 Scientia Professor Neil Foster has today been elected as a Fellow of the Royal Society of New South Wales.
The Society is the oldest learned society in the Southern Hemisphere, tracing its origin to the Philosophical Society of Australasia, founded in Sydney in 1821.
The purpose of the Society is to advance knowledge through "... the encouragement of studies and investigations in Science Art Literature and Philosophy".